Home
Welcome to Panini's Website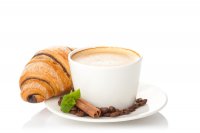 If you're looking for catering services in Glasgow then look no further than the services of Panini's Sandwich Bar. With over 30 years of experience to call upon, we specialise in all aspects of office catering and pride ourselves on our high quality produce and service. We tailor our services to your individual requirements each and every time so to discuss what you need give us a call and we'll be happy to help.
Call: 0141 204 5133 to enquire about any of your catering needs.
Outside Catering in Glasgow
Paninis Sandwich Bar is a privately owned business offering a wide selection of fresh food for breakfast and lunch ranging from paninis, sandwiches, salads, jacket potatoes and hot food. Conveniently located in the financial district of Glasgow, Paninis is a high quality sandwich bar and supplier of office catering. Established in 1998, Paninis brings value and high excellence to the industry and ultimately, the customer.
For the mornings we sell breakfast rolls, teas and coffees and full English breakfasts. Our company take great pride in our fresh ground Italian coffee and selection of teas available.
For lunch we offer daily specials as well as our old favourites such as steak pie, chilli, chicken curry, lasagne and macaroni cheese. Our food is available to take away or eat on the premises in our refurbished and continental-styled sitting area.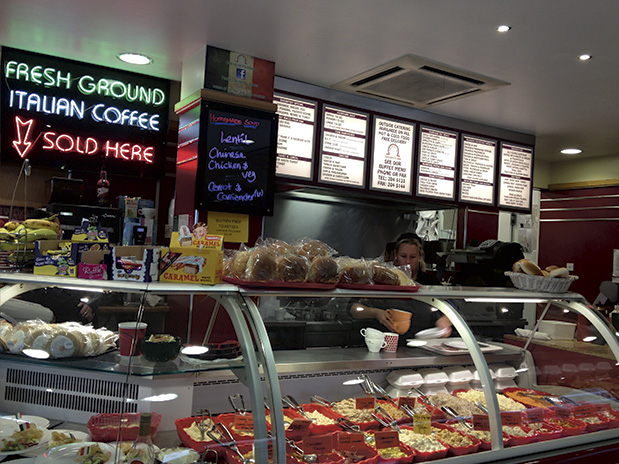 Buffet Menus in Glasgow Central
'Paninis' is the Italian name for 'sandwiches', which is what we do best. We sell our sandwiches in a wide variety of breads and fillings, all of which are freshly made on the premises. We are an established name in the office catering trade and deliver a wide range of competitively priced buffets and sandwich platters or the highest quality.
Paninis is ideal for breakfast and lunches, a quick snack or to sit and enjoy a coffee, so we look forward to serving you in the near future and make you one of our most valued customers.

Our opening hours are: Monday - Friday, 7am-3.30pm. Saturday, 7am till 1pm.