Home
Buffet Platters Glasgow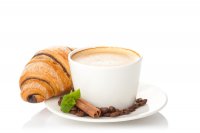 'Paninis' is the Italian name for 'sandwiches', which is what we do best. We sell our sandwiches in a wide variety of breads and fillings, all of which are freshly made on the premises. All of our sandwiches are available on buffet platters in Glasgow. We are an established name in the office catering trade and deliver a wide range of competitively priced buffet platters and sandwich platters in Glasgow.
Paninis is ideal for breakfast and lunches, a quick snack or to sit and enjoy a coffee, so we look forward to serving you in the near future and make you one of our most valued customers.

Our opening hours are: Monday - Friday, 7am-3.30pm. Saturday, 7am till 1pm.